Seamless Integrated Voice
Kixie is the Fastest Way to Make More Sales Calls
Get started in 3 minutes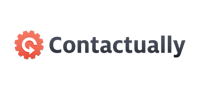 Sales is a numbers game
Know Your Numbers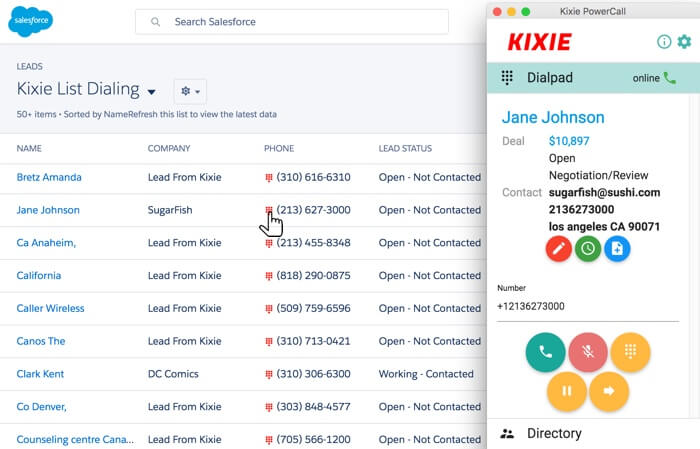 Make More Calls with Kixie PowerCall
Start making more productive sales calls in minutes
Always appear as a local number and increase your lead connect rate by 500%
Make 3x more calls with one-click voicemail drop and PowerList dialing
---
Enhance your sales process with 1-click call dispositions
Supercharge your call data with customizable call outcomes
Improve workflow with CRM enhanced caller id and bi-directional CRM integration
Capture powerful sales statistics such as connect and conversion rate
---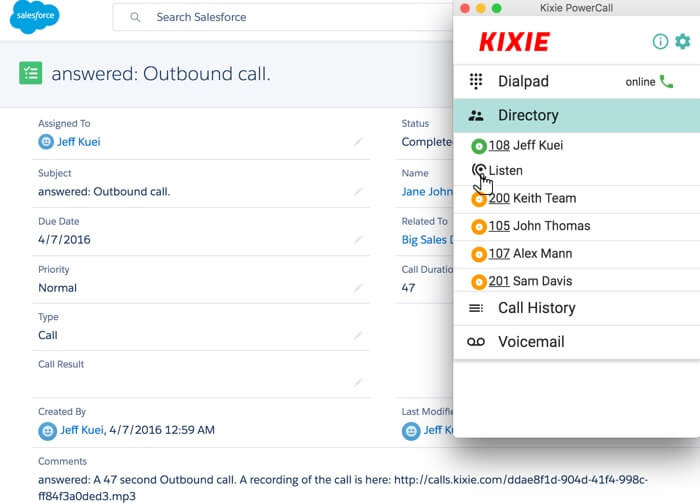 Manage your sales team with powerful call tracking tools
Coach your reps to be seasoned veterans with Kixie Call Coaching
Review every sales call with lifetime recordings stored inside your CRM
Evaluate your sales metrics with Kixie's advanced call reporting dashboard
HD Voice and Feature Rich Telephony
We take telephony serious because the phone is the lifeblood of your business. We have all of the phone features your business needs: HD quality voice, Virtual Receptionist, Local numbers, Toll-free numbers, Call routing, find-me follow-me, greetings, voicemail and so much more

What our Customers are saying
Jewelscent
Lily Lee - Director of Customer Service
The call quality has been amazing! With our previous browser-based phone service, we were constantly getting dropped calls and could not transfer calls. We have seen no dropped calls with Kixie and we can now seamlessly transfer calls. Kixie's phone service and Zendesk integration has been a life saver for my team!
Bloomnation
Stephen Daniels - Sales Operations Manager
We closed our biggest account, a nationawide florist, worth over 1 million a year, using Kixie service. I loved how Kixie was not just a browser based calling solution, but still allowed mobility and had a seamless "apple-like" integration with Salesforce. My sales people did not have to change any processes at all.
NancyAugust
Charlene Chao - Founder
Kixie's sales productivity phone service has been automatically making us money. Their service has automatically recovered missed leads for us and in the first two months, we have already seen an ROI of 1000%! We did not have to change a single business process either.
Seamless Docs
Marc Ende - Director of business development
​I was evaluating Kixie and a competitor and I decided to choose Kixie because of their great customer service and willingness to solve MY phone problems, not someone else's. They listened to our sales ops phone inefficiencies and worked with me to come to a great solution. Also, I loved the ability to trial the phones to validate the quality of the service.